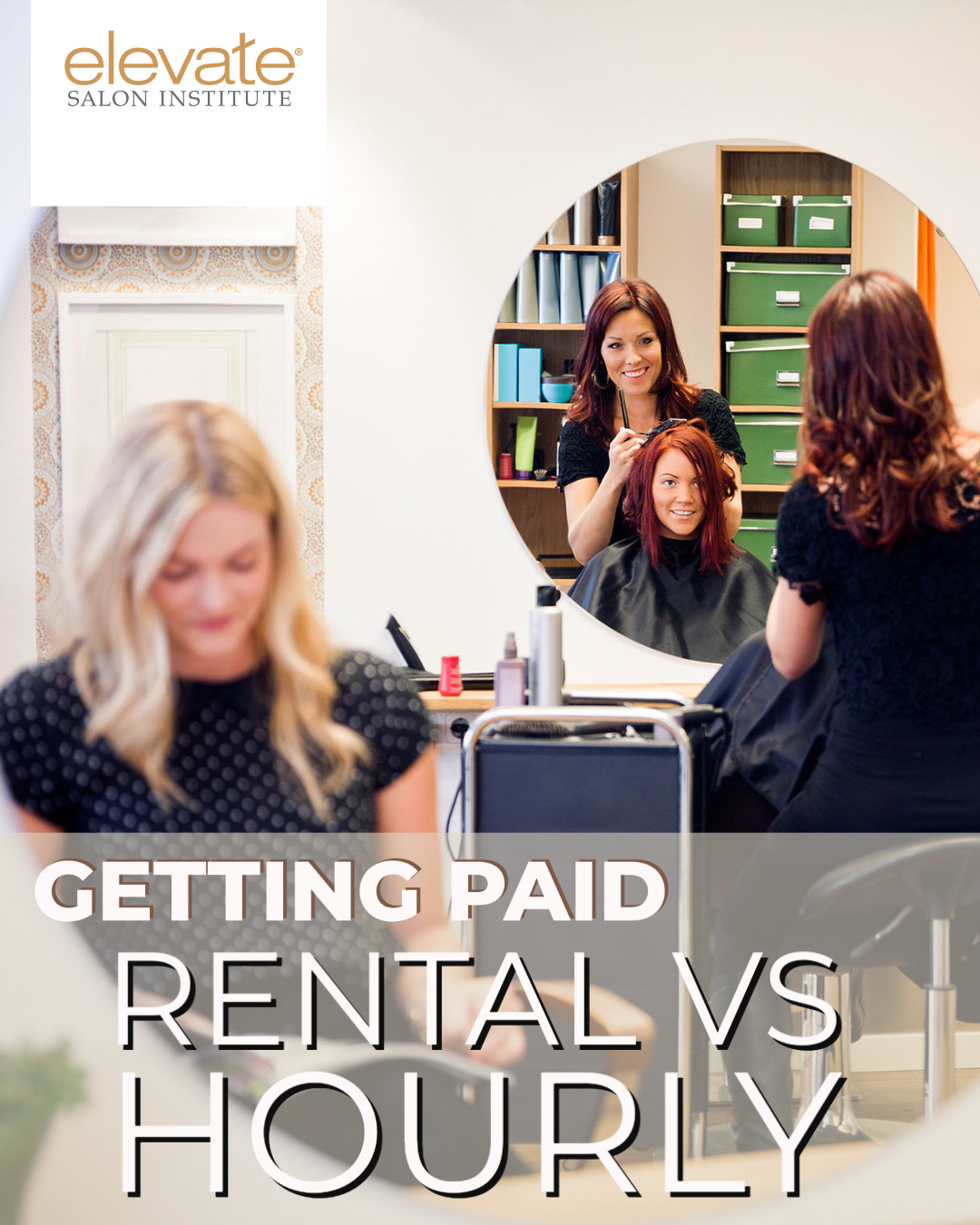 Here's A Guide On Choosing The Right Pay Structure Based On Your Career Goals.
Every year, it's projected that there will be almost 100,000 openings for cosmetologists. This means there are plenty of opportunities for new graduates! But many new to the field often wonder, "Do careers in cosmetology pay well?"
If this sounds like you, continue reading to learn more about common pay structure options in the industry and how each one affects your potential earnings.
Booth Rentals: How Does This Work?
When you rent a booth from a salon, you're effectively an independent business owner. You pay the owner a predetermined set fee, usually monthly, in exchange for a chair in their salon. When you create an agreement with the salon, you will determine the following:
Whether you have access to supplies
Allowable operating hours
Make sure these points are all listed in a written contract.
Benefits and Drawbacks of Renting Chairs
One of the key benefits of chair rentals is that you are in charge of your own success. You're responsible for setting fees, booking clients, and handling expenses and taxes. If you already have a following or can build one during your time, you can make more money than the average cosmetology wages in Florida.
However, for some, this level of responsibility is also a drawback. Running your own business can a challenging endeavor, especially if you don't have any experience. Additionally, you are responsible for the chair rental fee whether you booked enough clients or not.
Hourly Rates: Commission-Based Pay
Getting paid an hourly wage is a pay structure that most are already familiar with. In this setup, you are a salon employee and are paid a base salary, often with a commission system in place.
Pros and Cons of Hourly Wage and Getting Paid Commission
The main benefit of receiving an hourly wage is the consistency in pay; you get paid for your time regardless of the fullness of your schedule. Another item in the pro column is that being an employee can give you access to company benefits, like profit sharing, insurance, and paid time off. Furthermore, when commission is included, you can boost your pay when you see a steady stream of clients.
The drawbacks of this pay style include:
Not being able to set fees for service
Working hours that the salon sets
Using the products chosen by the salon owner
Choosing the Right Pay Style for Me
If you're an established stylist with clients who would follow you to the end of the earth, then perhaps a booth rental pay structure would benefit you the most. In this scenario, you can ensure that you don't lose your monthly investment in the booth rental due to having an empty chair.
Alternatively, if you're just starting out, opting for an hourly rate would enable you to get your feet wet and build a steady following of your own. You could also get some business experience by observing how the salon is run.
These are just a couple of things to consider when making your decision. Before you jump in, make a pros and cons list that aligns with your particular needs and goals and take it from there.
Determine Your Goals and Make It Happen
Choosing the right pay structure for you can ensure you start on the right foot and are encouraged to continue in the profession. The goal is always to set yourself up for success so that this becomes a lifelong career that you can grow in.
At Elevate Salon Institute, located in Miami Beach, FL, we're recognized by L'Oréal Professional for our excellence in education. Our expert educators provide the support you need to become leaders in the industry.
Contact us today to take the next step in your career.