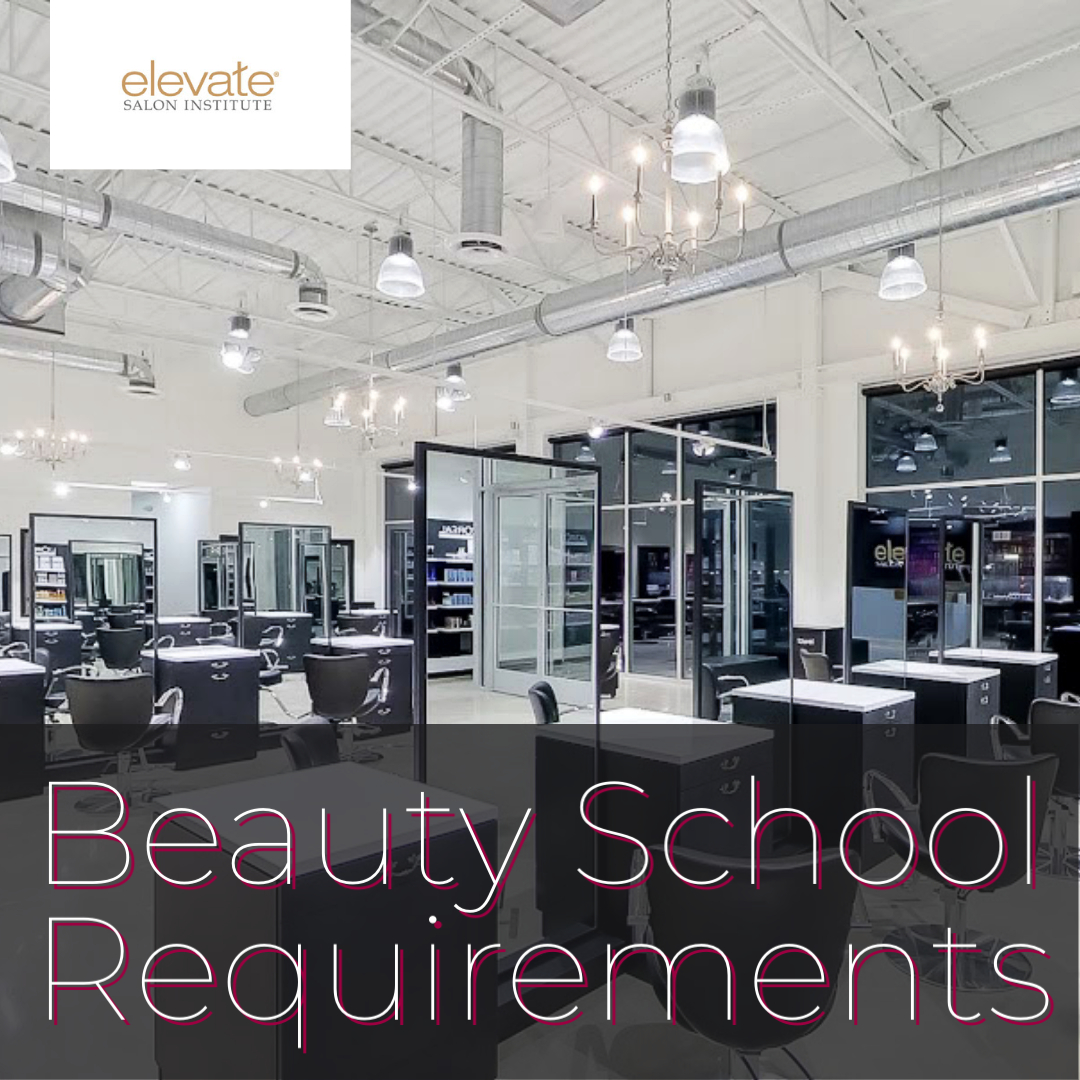 Getting Into Cosmetology, Barbering, or Skin Care School: What's Required?
Did you know that the hair-styling and cosmetology industry is growing at a rate of 19 percent, which is much faster than other jobs? If you have ever been interested in applying to beauty school to get the training you need to help people look their best, now is the right time.
But what are the beauty school requirements for Miami area residents and what can you expect once you graduate? Let us look closer at this exciting industry that is at the forefront of all things beauty-related.
Beauty School Requirements
When you think about taking beauty school classes, you may be more worried about cost or asking yourself "is it right for me?" but there are some requirements you have to fulfill for admission. Read on for a comprehensive look at how to be the perfect candidate.
Age Requirements
To be eligible to apply to beauty school, most states require you to be 16 years old or older. Elevate Salon Institute has cosmetology programs that do not require a minimum age, but you should always check with the state board of cosmetology to see if the classes will be valid.
Keep in mind that no one is too old to start beauty school, so give it a shot!
Assessment Tests
Most beauty schools have a requirement of a high school diploma. Beyond this, there will be assessment tests to ensure the student has the minimum requirements for admission. You need to have problem-solving abilities, know math (just some, so don't get too frightened!), as well as reading and writing.
Some schools might require some basic computer skills. In each area, the student will have to pass the minimum score to be admitted. But if you do not get the minimum score, there is no need to panic because you can take preparatory classes to help you boost those scores up.
You can always get more information by reaching out to Elevate Salon Institute.
Application
Most beauty schools have an application you have to fill out. They may also require other paperwork, like your high school diploma or the equivalent.
What You Can Expect Beauty school is school. It meets regularly, usually five times a week, and you are expected to attend all of the classes. To be able to graduate from beauty school, you have to attend at least 90 percent of the classes and complete a number of semesters. You can expect hands-on learning in your classes. You will practice on mannequins and even your fellow classmates.
When you graduate, you will not actually have a degree because there is no beauty degree. What you will have is a license that allows you to work in the beauty industry.
But what about the cost of beauty school?
If you cannot afford the cost of beauty school, you can always apply for grants. Elevate Salon Institute offers Pell Grants and Federal Financial Aid options, so do inquire.
Start Your Beauty School Journey
Beauty school can offer you the chance to enjoy an exciting career in the beauty industry. By knowing what the beauty school requirements are and what you can expect, you can get started without any delays.
At Elevate Salon Institute, Miami Beach, we can offer the training you want and we can also offer financial aid options if you need them. Contact us today to learn more about our classes!